India, with its diverse landscape, culture and sportspersons, is a country that is ripe with potential when it comes to sports. In the past, many young and talented athletes from across the country had to endure a lot of hardships to receive the recognition and support they needed to excel. However, all this is changing, and one of the events that is playing a major role in ushering in a new era of sportspersons and athletic coaches is Khelo India.
Khelo India is an initiative by the Government of India that aims to promote the development of sports in the country and encourage the participation of young athletes in various competitive sports. The Khelo India Youth Games, started in 2018, is an annual event that includes a diverse range of sports disciplines, such as athletics, boxing, shooting, swimming, weightlifting, and wrestling. The event is open for school and college students who participate at the district, state, and national levels.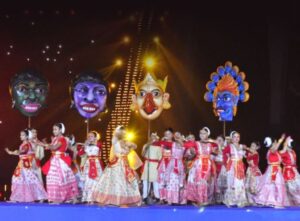 Khelo India 2020 Guwahati was a historic event for several reasons. First, it was the first time that the event was held in the northeastern region of India. The event was organized in collaboration with the Assam government to encourage the participation of young athletes from the region. The city of Guwahati came alive with the spirit of sports as athletes from across the country converged for this mega event.
Second, the event served as a platform for young athletes to showcase their talent and ability. The participants, who were from different parts of the country, had the opportunity to meet and interact with their peers, learn new skills and techniques, and receive guidance from some of the top coaches in the country. The event was a stepping stone for many young athletes who aspired to represent India at international levels.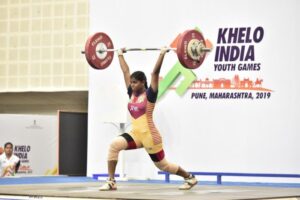 Finally, Khelo India 2020 Guwahati was a testament to the development and growth of sports in India. With every passing year, the event has grown in popularity, attracting more athletes and audiences. The government's support and investment in sports are helping to create and improve the infrastructure required for the growth of different sports. With the focus now shifting to the grass-root level, the future looks bright for the development of sports in India.
In conclusion, Khelo India 2020 Guwahati was a historic and memorable event that signified the true spirit of sportsmanship. The event was not just a showcase of talent and ability but also a platform for fostering a sense of community among young athletes. With the support and encouragement of initiatives like Khelo India, young athletes from across India can aspire to achieve their dreams and bring glory to the nation.