The third edition of Khelo India Youth Games commenced with great enthusiasm in Guwahati. The opening ceremony held at Indira Gandhi Stadium was attended by over 25,000 spectators and witnessed by millions of television viewers. Assam Chief Minister Sarbananda Sonowal and Union Sports Minister Kiren Rijiju inaugurated the Games, which featured a spectacular laser show and captivating entertainment. Athletes from all seven states of the northeast region joined Assam's champion athletes for the torch relay, culminating in star runner Hima Das lighting the symbolic games flame. The ceremony aimed to showcase the unity in diversity of India.
Chief Minister Sonowal welcomed athletes from all parts of India and encouraged them to demonstrate their talent throughout the Games. He emphasized that the nation is eagerly awaiting their performances. Sports Minister Rijiju applauded Assam's efforts in hosting the event and assured the state of full support from the Government of India in its mission to become the sports capital of the country.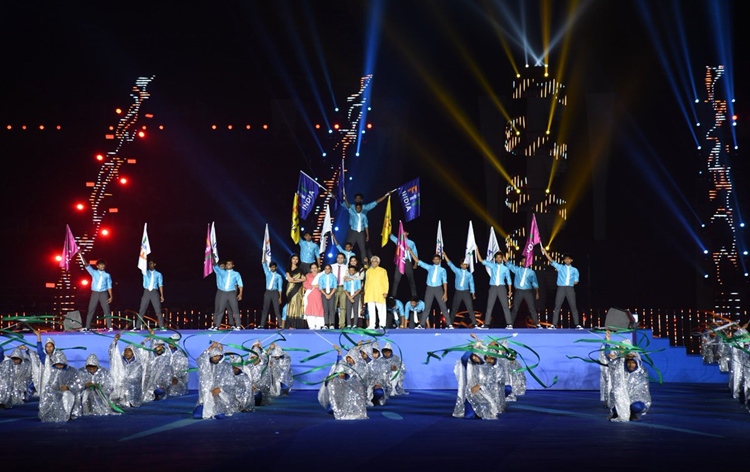 The Khelo India Youth Games will witness the participation of approximately 6,800 athletes from 37 states and Union Territories, competing across 20 different sports disciplines.
The opening ceremony, which involved over 400 cast members and 400 technical and support staff, delighted the audience with its creativity and innovation. The event also featured a special act that narrated the story of Assam, coinciding with the appearance of a beautiful full moon overhead.